Issue 1 / 2022. MIGRATION FROM THE CITY TO THE VILLAGE. Issue Editors: Violeta Periklieva, Desislava Pileva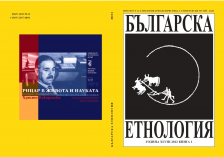 Table of contents
From the Editors – Migration to the Village. Sociocultural Dimensions and Research Perspectives. 
THE VILLAGE AND THE LAND
Atanaska Stancheva – Back-to-the-Land Movement. Motives for Lifestyle Migration and Strategies for New Life. 
Petya Dimitrova – Conscious Production and Consumption in Rural Environment as a Tool for Achieving Alternative to the Urban Identities. 
Maria Kissikova – "I Didn't Even Know There Was Pchelarovo! Not Mentioning to Spend My Old Age Here, to Learn Farming, to Keep Hens…" The Village as an (un)Expected Choice.
BETWEEN THE VILLAGE AND THE CITY
Desislava Pileva – Village-City Mobility in the Everyday Life of the "New Villagers": Practices and Specifics.
Violeta Periklieva – The Best of Both Worlds – Lifestyle Migration from the City to the Village.
Tanya Matanova – Germans in Bulgaria: Life in the Village, Travelling and Migration Attitudes.
SOCIAL ENTREPRENEURSHIP IN THE VILLAGE
Sarah Craycraft – Young in the Village: the Residency Project as Experimental Form of Village Revitalization.
Gavrail Gavrailov – The Rural Dream of the Urban Man – the Crisis as an Opportunity.
MUSEUMS
Mariana Parvanova – Exhibition at the National Museum of History Dedicated to the 125th Anniversary of the Birth of Hristo Vakarelski. 
REVIEWS AND COMMENTS
Veneta Yankova – Vera Boneva. The Memorial Museums and Expeditions in the Cultural Infrastructure of Modern Bulgaria. Veliko Tarnovo, 2020.
Albena Georgieva – Intangible Cultural Heritage. Current Problems. Sofia, 2021.
Issue 4 / 2021. DISASTERS. Issue Editors: Stamen Kanev, Mila Maeva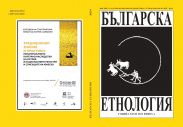 Issue 3 / 2021. HISTORICAL REENACTMENTS: MEMORY,
IDENTITY, EXPERIENCE. Issue Editors: Evgenia Troeva, Veneta Yankova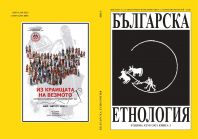 ETHNOLOGIA BULGARICA. YEARBOOK OF BULGARIAN ETHNOLOGY AND FOLKLORE STUDIES. 2021, Volume 7