Issue 1 / 2021.  TEACHERS, STUDENTS, COLLEAGUES. Issue editor: Ilia Iliev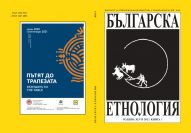 ETHNOLOGIA BULGARICA. YEARBOOK OF BULGARIAN ETHNOLOGY AND FOLKLORE STUDIES. 2021, Volume 7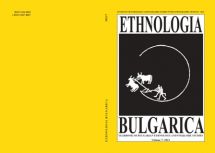 Table of Contents
Editor: Albena Georgieva

Dobrinka Parusheva – Description of Images – Images of Description.
Nikolay Nenov – Traces of the Heroic Time: the Well of Angelush and the 'Radetzki' Steamship. 
Rayna Gavrilova – Food and Public Life: Encounters in the Holiday. 
Rossitsa Bolgurova – Corporate Christmas: "My Party is Much Better than your Party". 
Slavka Karakusheva – Memory Practices and Memory Politics in the Town Fest of Dzhebel. 
Ireri Armenta and Vihra Barova – The Social Dynamics in the Construction of the Other: Young Adults' Perceptions of Youth Subcultures and Cultural Diversity. 
Miglena Ivanova – Between Specifics, Stereotype and 'Adoption' of the Other's Garment.